4-Hour Workshop with Freddy Jacquin
Complimentary CPD Event for EAPH members
Sunday 17th October 2021
from 10am to 2pm online via Zoom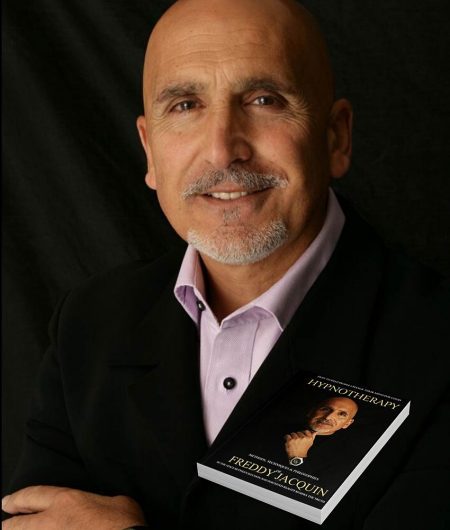 EAPH members – please join us for this exciting and informative 4-hour CPD event, register to attend at the bottom of this page.
We are delighted to bring you this complimentary CPD event with Freddy Jacquin, the prominent Hypnotherapist from the UK.
Freddy is an author and trainer as well as a practising hypnotherapist and this event promises to be informative, educational and fun!
He's going to be teaching us some of his own developments including the Arrow Technique and I know he'll be generous with his knowledge and experience.
To find out more about Freddy please visit his website for details about his experience and techniques, as well as his book "Hypnotherapy – the methods, techniques and philosophies of Freddy Jacquin".
EAPH Workshop
The Power of love as a vehicle for Hypnotic change work.
Utilise strong emotions to induce trance and personal development.
10:00am: Introduction to the course, and a group hypnosis session to enhance the learning experience, absorb the knowledge and access the learnings at will.
10:15am: Demonstrations of inductions utilising emotion.
11.00am: The Arrow Technique for pain control/elimination; demonstration and practice.
How to eliminate Chronic physical or emotional pain.
Also:
The Arrow for positive emotions, demonstration and practice.
How to create a positive emotion, confidence, self-esteem, fearlessness etc.
12:30pm: 10 minute comfort break (if necessary)
12:40pm: The Jacquin Time Machine Technique. Demonstration:
How to rapidly re-visit, reassess and review a past trauma and eliminate the negative emotions attached.
If time allows also, the Jacquin Blink and Delete technique.
1:00pm: Total Perception Management (TPM)
How to have complete control of your emotions:
1:50pm: Q&A
2:00pm: Finish
Bonus Material:
 *PDF of my books: 'Hypnotherapy' and 'The Lazy way to enlightenment'
*14 Day Free Membership to the Jacquin Hypnosis Academy.
*Motivation: Audio session.
EAPH members – please register to attend this informative CPD event on Zoom.
Looking forward to seeing you there!